What is Solid Wood Flooring? How to Care for It and 11 Beautiful Architectural Examples
Updated
More and more people are wishing to incorporate solid wood flooring with a natural texture when building their own homes.
However, few people can explain in detail about solid wood flooring. People may ask, "I want to have solid wood flooring, but what kind of atmosphere will it have?" "Is there anything I should pay attention to when taking care of it? What are the precautions for maintenance?
In this article, we will explain the characteristics of solid wood flooring and how to maintain it. We will also introduce many beautiful architectural examples.
1. What is solid wood flooring? Explaining the features and the types
Many people are attracted to solid wood flooring because of the taste and warmth of wood. First, we will explain the characteristics and types of solid wood flooring.
1-1. What is solid wood flooring?
Solid wood flooring is flooring made from processed natural wood. No two pieces are alike, as they are cut from a single log and shaped into a flooring material.
Flooring other than solid wood flooring is called composite flooring. Composite flooring is a flooring material made by gluing thin slices of natural wood (about 2 mm) onto a core of several layers of plywood or veneer.
Compared to composite flooring, solid wood flooring retains the feel and aroma of natural wood and gives the impression of softness that only wood can provide.
1-2. 7 popular types
Solid wood flooring differs in appearance and functionality depending on the species of wood used because of the use of natural wood. Broadly speaking, there are two types of wood used for solid wood flooring: softwoods and hardwoods. Although there are differences between species, the following characteristics tend to be used for solid wood flooring
Wood Type
Typical tree species
Feature
Softwoods
Pine, cedar, cypress, etc.

Soft and lightweight
soft to the touch
Fragrance

Hardwoods
Maple, oak, teak, walnut, etc.

hard and heavy
scratch-resistant
warp-resistant
Here we describe seven popular types of solid wood flooring, in order from softwood to hardwood.
Pine
Pine wood is a softwood flooring material with a light color and natural look. It is characterized by its fragrance and knotty appearance, and fits well with country and Scandinavian-style interiors.
Pine comes in a wide range of origins and types, from red pine from Europe and the United States to Japanese black pine. This makes it more affordable than other solid woods in a wider range of price ranges.
Compared to cedar and cypress, which are also softwoods, pine is an easy species to handle because it is heavier and slightly harder.
Japanese cedar (Cryptomeria japonica)
Japanese cedar is a lightweight, soft flooring material. Many people are probably familiar with it because it has been used in Japan for a long time.
Because it is soft to the touch and does not cause foot fatigue, it is often chosen for homes with children and rooms occupied by elderly people. Another appeal of cedar is that it emits a slightly sweet fragrance that gives off a relaxing feeling.
Also, because it easily contains air, it has high heat-insulating and heat-storing properties, and feels slightly warm even in winter. However, it is also important to keep in mind that the softness of the material makes it susceptible to scratches and stains.
Japanese cypress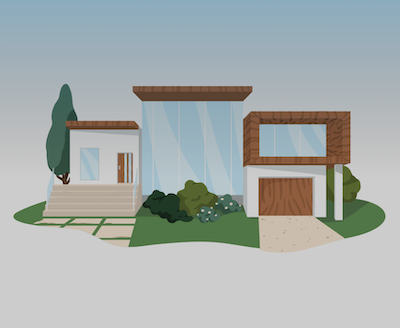 Hinoki is a species of wood that is pleasant to the underfoot touch and moderately hard. Because it contains a lot of oil, it is also suitable for flooring materials around water.
Hinoki, used in Japan for centuries, is so resistant to moisture and decay that it is used for bathtubs. And many people will find the unique aroma of cypress relaxing.
Among softwoods, it is stronger and more resistant to damage than cedar or pine. However, it should be noted that it is a slow-growing tree, so its distribution is small and its price is relatively high.
Maple
Maple is a hardwood tree with a milky white bark and soft grain. As a tree found in northeastern Canada and northeastern United States, it has a hard trunk that has survived the harsh winter months.
As a result, it is characterized by solid weight, high strength and abrasion resistance.
It is also known for its smooth wood surface, which makes it comfortable underfoot. This species of wood is recommended for those who prefer natural taste.
Oak
Oak, a hardwood, is a popular species with a strong grain and moderate hardness. It is durable and scratch resistant, making it a functional timber.
It is also easy to handle because of its low expansion and contraction rate among solid woods. It is a standard species for solid wood flooring, and is widely chosen for residential flooring because of its relatively affordable price range.
Teak (vervain)
Teak is a hardwood with a strikingly heavy coloring. Its high oil content makes it highly resistant to water and durable.
Because the tree is distributed in regions from South Asia to Southeast Asia, it is also resistant to pests such as termites, which are common in tropical regions, and to corrosion.
Teak is a highly functional flooring material with little warping or shrinkage even when uncoated. Its brown color suits both Western and Japanese styles and will create an elegant atmosphere.
Walnut
Walnut is a member of the walnut family and is widely used for furniture and building materials. It is characterized by its beautiful marbled pattern, and when used as flooring material, it creates a mature space with a sense of dignity.
It is also one of the hardest hardwoods and is resistant to dimensional changes and has excellent impact resistance and durability.
Walnut, with its massive and luxurious appearance, is one of the three most popular species of wood in the world, along with teak and mahogany.
2. Advantages and disadvantages of solid wood flooring
Solid wood flooring has a rich expression because it is a natural material. Before adopting it, it is important to know the attractions and cautions. Here are the advantages and disadvantages of solid wood flooring.
2-1. Advantages
There are three main advantages of solid wood
Excellent design
Excellent heat retention and insulation properties
Enjoy changes over time
The following are explanations in top-to-bottom order.
Excellent design
The most important advantage of solid wood flooring is its superior design. Flooring made from real wood has a delicate look that cannot be achieved with artificially created wood.
The scent of wood is also a unique attraction of solid wood. Solid wood flooring provides a pleasant and silky feel underfoot.
It is also a popular flooring material widely chosen by residential customers for its functionality and ease of cleaning compared to carpets and tiles.
Excellent heat retention and insulation properties
Another advantage of solid wood flooring is that it has excellent heat retention and insulation properties. Solid wood flooring has a humidity control function, which is an inherent function of wood, and maintains a constant indoor humidity level.
The humidity control function is what we call "wood breathing. During humid periods such as the rainy season, it absorbs moisture, and during the winter months when the air is dry, it releases a moderate amount of moisture.
Solid wood also contains a lot of air in the wood, so it does not feel cold to the touch.
This flooring material is suited to Japan's climate, which is dry in winter and humid in summer.
Enjoy changes over time
One of the benefits of solid wood that should not be forgotten is its ability to change over time. Solid wood flooring will develop a natural luster and warmth as the years go by.
For example, cypress is a popular wood that changes color and depth with age. When newly built, it has a white hue, but as it ages, it changes to a deep intense orange color with profound taste.
The original appearance of wood cannot be experienced with composite flooring, which is an industrial product. The charm of solid wood flooring is that you can watch it change over the years as you live with it.
2-2. Disadvantages
Solid wood flooring has a high design quality, but on the other hand, we want to make sure we understand the disadvantages before deciding to adopt it. The main disadvantages of solid wood flooring are the following three points.
Easily deformed
Prone to scratch
High cost
The following are explanations in top-to-bottom order.
Easily deformed
The first disadvantage of solid wood flooring is that it is more easily deformed than composite flooring. Deformation occurs because wood absorbs and expels moisture, expanding and contracting repeatedly.
In the dry winter months, there may be a slight gap between the flooring. Conversely, in spring and summer, expansion and thrusting can occur.
Prone to scratch
The next disadvantage is that solid wood flooring is easily scratched. Many people find it difficult to handle because it is soft and easily scratched depending on the species of wood.
However, if the scratches and stains that come while living in one's own home can be viewed as "memorable," they cannot be considered a disadvantage.
And can be fixed even when scratched is a characteristic of solid wood. Using its property to absorb moisture and expand and contract, it can be repaired with an iron or steam.
In addition, the ability to enjoy the same texture even when scratches are scraped off is an appeal unique to solid wood that cannot be found in composite flooring.
High cost
Solid wood flooring is cut from lumber in the form of flooring, so material and processing costs are higher.
On the other hand, composite flooring types range from inexpensive to highly functional and expensive. Compared to high-performance flooring, there may not be a big difference.
Also, with composite flooring, if it gets scratched, it will need to be replaced, but with solid wood flooring, it can be restored by scraping and waxing the damaged area.
It is only with solid wood that methods exist to reduce maintenance costs, even though installation costs are high.
3. Types of coating for solid wood flooring
Solid wood flooring varies in texture and functional aspects depending on the coating. The following three types are the main coating methods.
Unpainted
Natural paints such as oils and waxes
Urethane coating
Each will be explained below
3-1. Unpainted
Uncoated" for solid wood flooring literally means that no coating is applied. The charm of unpainted flooring is that you can fully enjoy the aroma and humidity control functions of the wood.
On the other hand, because the flooring material is not protected by paint or wax, it is more likely to warp and stains are more likely to seep in.
For example, if you spill coffee, tea, or other colored beverages, they are likely to stain. However, if the stains that occur in daily life can be regarded as "taste," then the best choice may be the fragrance-free paint.
3-2. Natural paint such as oils and waxes
Many people's choice for solid wood flooring is a natural coating such as oil or wax.
This coating allows waxes such as special oils and beeswax to penetrate into the interior of the wood. It protects the flooring from surface scratches and stains, and keeps the wood beautiful by adding luster.
Unlike urethane coating, a coating film is not created on the surface, so the feel and texture of natural wood can be enjoyed. In addition, the oil content repels moisture, making it more resistant to stains than solid paint.
However, it must be repainted periodically as it loses its oil content due to daily walking and furniture movement.
It is a functional coating method that protects the wood while retaining its natural texture. If you are going to use natural wood flooring, we recommend that you also choose natural materials for the coating and stick to them.
3-3. Urethane coating
Urethane coatings used for solid wood flooring have a beautiful sheen, as if a thin film is applied to the surface of the flooring.
It is preferred by those who want to create a high-quality atmosphere because the light reflects off it, giving it a luxurious feel.
Urethane coating also improves functionality because it creates a coating film. Once coated, it does not need to be repainted for 20 to 30 years.
On the other hand, there is a disadvantage that the original texture and color of solid wood cannot be enjoyed. In addition, care must be taken when applying heat, as it can cause cloudiness and isolation.
Is solid wood flooring hard to maintain? Tips for maintenance
Many people are concerned that solid wood flooring may be difficult to maintain. Solid wood can be maintained in a beautiful condition if it is cared for frequently. So what kind of care is needed? Here are some tips for the care and maintenance of solid wood flooring.
4-1. Basic care is to wipe dry
The basic care of solid wood flooring is vacuuming. As with most composite flooring, a dry mop or broom can also be used.
Remove any fine gravel or debris left on the floor as it can cause scratches and dents.
Areas where dirt is a problem can be wiped with water. After wiping with water, however, be sure to wipe dry to remove moisture.
4-2. Wipe with water every 1-3 months
To care for solid wood flooring, wipe with a hard-wrung rag once every one to three months. In addition, areas that show stuck-on stains should be wiped with a hard-wrung rag.
It is also recommended that any dust or dirt that gets between the joints be removed with a toothpick.
4-3. Clean up once every six months to a year
Once every six months, wax mainly the areas that will be walked on most often. This is because the water repellency of the paint will fade and the oil content of the paint will disappear as you live with it every day.
Wax is also compatible with the coating already applied, so ask the installer which coating is best suited for maintenance.
Waxing frequency is recommended once a year, as too frequent application will result in a sticky finish.
In the case of unpainted or waxed natural, if there are scratches or dents, lightly rub the scratched area with sandpaper and apply wax to make them less noticeable.
4-4. Care that you should not do
Do not use hot steam cleaners on solid wood flooring, where the wood breathes. The wood will retain too much moisture and expand.
Also, avoid acidic chemicals or chemical-based cleaners, as solid wood is delicate. The wood will absorb the chemicals, causing discoloration such as uneven coloring and darkening. If you must use them, we recommend a diluted neutral detergent or a detergent specially designed for solid wood.
5. 11 beautiful architectural examples with solid wood flooring
Professional architects understand the characteristics of the wood itself, and design the house by selecting building materials that match the land and climate while taking into account the client's requests. By looking at actual examples of solid wood flooring, it will be easier to get an idea of how you would like your own home to look. Here we introduce some examples of fashionable architectural designs created by architects.
5-1. Example 1: Casual living room with solid wood flooring
Here is an example of using wood for interior walls and solid wood flooring for the floor. The unique knotty look of solid wood flooring gives the entire space a casual look.
A different grain of wood was chosen for the flooring than for the walls and ceiling, creating a homey impression. You may wonder what kind of color the comfortable flooring will change over time as it is lived in.
This solid wood floored living room has an unpretentious atmosphere that you can enjoy taking care of every year.
5-2. Example 2: Combination of solid wood flooring and metal
Another feature of solid wood flooring is that it can be transformed into various impressions depending on the materials combined.
In contrast to the casual look of the previous example, when combined with a stainless steel kitchen, the result is a beautiful look, as you can see.
The subtlety of real natural wood makes the chic color scheme of the interior stand out even more clearly. Solid wood is also a good choice for living rooms with an urban flair.
Example 3: Solid wood flooring all the more for a modern Japanese-style house
Solid wood flooring is of course suitable for Japanese modern housing as well, since timber has traditionally been used in Japanese housing.
It blends easily with materials unique to Japanese-style houses, such as shoji screens(障子), dirt floors(土間), and kamoi(鴨居, upper wooden frame).
Example 4: Solid wood flooring and matching furniture
If you choose solid wood flooring for your flooring, you also have the advantage of being able to use the same species of wood for your built-in furniture.
The photo shows an example of a dining table, kitchen surface, and flooring material made from the same material. The grain of the wood arranged in the longitudinal direction also has the effect of making the space look more spacious.
The warmth of the wood in this living room seems to bring the family together naturally.
5-5. Example 5: Solid wood flooring on floor and ceiling
The charm of solid wood flooring is that it suits both Japanese and Western-style rooms. Here is an example of a space with wood flooring on the floor and ceiling, creating a calm and serene atmosphere. The delicate expression of the wood grain gives a sense of calmness to the living room.
The solid wood flooring with a subdued sheen softly carries the light from the windows into the center of the room. The result is a relaxing space that makes you want to sit back on the sofa and watch a movie.
5-6. Example 6: Herringbone kitchen floor
If you want to accentuate solid wood flooring, why not choose herringbone? The method of laying flooring with a V-shaped pattern is called herringbone. This is an example of herringbone kitchen flooring with white solid wood. The design on the flooring material gives the interior an international look.
The cute kitchen, which looks like a corner of Paris, will make you excited about cooking.
5-7. Example 7: Atelier with solid wood flooring
The soft grain of solid wood flooring blends easily with distinct interiors.
This studio has a different taste for each room, with a bright green sliding door in the front room and a red-framed glass and light blue door on the back side. The solid wood flooring skillfully brings together the doors, each of which has its own color scheme.
Solid wood flooring is a versatile flooring material with a soft, unassertive surface that highlights unique interiors.
5-8. Example 8: Wooden skeleton staircase and solid wood flooring
Here we introduce the living room and dining room applied with solid wood flooring with deep tones. The staircase is skeleton style with an open, modern shape but with the warmth of wood grain.
Along with the open shelves and built-in furniture in the kitchen, the beams and flooring materials match in color tone to create an overall calm interior.
The living room, with its warmth of wood, is somehow nostalgic, and you can take a breath and relaxed when you come home.
5-9. Example 9: Herringbone with a luxurious feel
Here are some examples of renovations that chose herringbone flooring. The herringbone floor with its playful design adds some features to the living room with its calm colors.
The combination of a fabric rug and chandelier on the herringbone floor creates a luxurious impression. It is a beautiful living room that looks like it could be a painting no matter where you cut it out.
5-10. Example 10: Burnt cedar wood walls and solid wood flooring
Here is an example where the same yaki-cedar wood used for the exterior walls was also used for the interior walls, combined with solid wood flooring. In contrast to the dark black look of the burnt cedar wood, the natural wood flooring, each piece of which has a different color tone, looks beautiful.
Solid wood flooring is also attractive because it is a natural wood with a unique pattern. The uniqueness of this flooring material adds color to your home.
5-11. Example 11: Solid wood flooring in RC residence
If your residence is made of reinforced concrete but you want to avoid a cold impression, why not incorporate solid wood flooring?
This is an example of solid wood flooring in a room with fair-faced concrete walls. In contrast to the cold and dull concrete texture, the vital flooring adds warmth.
The solid wood flooring shows various expressions with the wooden Scandinavian furniture. The living room makes you want to relax barefoot on the comfortable floor.
6. Summary
Solid wood flooring is a flooring material with a rich taste that can be enjoyed as it changes over time, with the high design quality of natural wood and the humidity control function unique to wood.
To take advantage of the characteristics of solid wood flooring when building your own home, why not consult with an architect who is familiar with the properties of wood? Solid wood flooring can be combined to create a variety of different looks, and the impression you create depends on how you choose it.
An experienced professional will be able to take advantage of the texture of solid wood to create a higher quality space.
japanesse-architects.com offers free consultations with our experts. If you are ever in doubt about a decision, please feel free to contact us.