Can foreigners get a house loan review while searching for a property?
~ PRELIMINARY LOAN SCREENING - Find out the best timing and strategy ~
Updated
This article explains the advantages and cautions of getting a preliminary screening (事前審査) during the property search process, especially for foreigners who have recently begun to consider building a house and are expecting to take out a mortgage loan in the future. Below is a quick summary of the preliminary screening process.
What is a preliminary screening process of house loan in Japan?
Quick Summary
There are two types of house loan screening:
preliminary screening (事前審査) and final screening (本審査).
Preliminary screening normally takes 3~4 days and you can apply to multiple financial institutions.
By taking the preliminary screening before finalizing the property, the entire application process will be more efficient.
Documents required in pre-screening process for foreign applicants vary depending on the employment status.
Foreign applicants must meet certain criteria to apply for pre-screening.
1. What are the screening processes for a house loan in Japan?
There are different types of loan screening and it takes place in a certain flow. Below is the overview of typical types and flow of a screening process.
1-1. Types of screening
Most of the housing loans are required to be repaid over a long period of time, and the amount is usually over tens of millions of yen. There are two stages of screening to obtain a house loan in Japan, the preliminary screening (事前審査) and the final screening (本審査). In many cases, you must first pass the preliminary screening before you can undergo the final screening. The financial institution that lends the money conducts these two screenings to avoid the risk of default on the mortgage, such as whether the subscriber to the mortgage contract can fulfill his/her repayment obligations or not.
1-2. Screening flow
Although the screening items and the period of time required for screening differ between the preliminary and final screening, the preliminary screening allows the buyer to confirm whether or not he/she is eligible for a mortgage loan before signing the purchase contract. The screening is based on the contractor's self-reported income and occupation, etc. If the contractor is judged to have the capability to repay the loan, he/she will be able to undergo the final mortgage loan screening. Normally, the preliminary screening takes 3~4 days to get approval and the entire process takes no more than 2 months.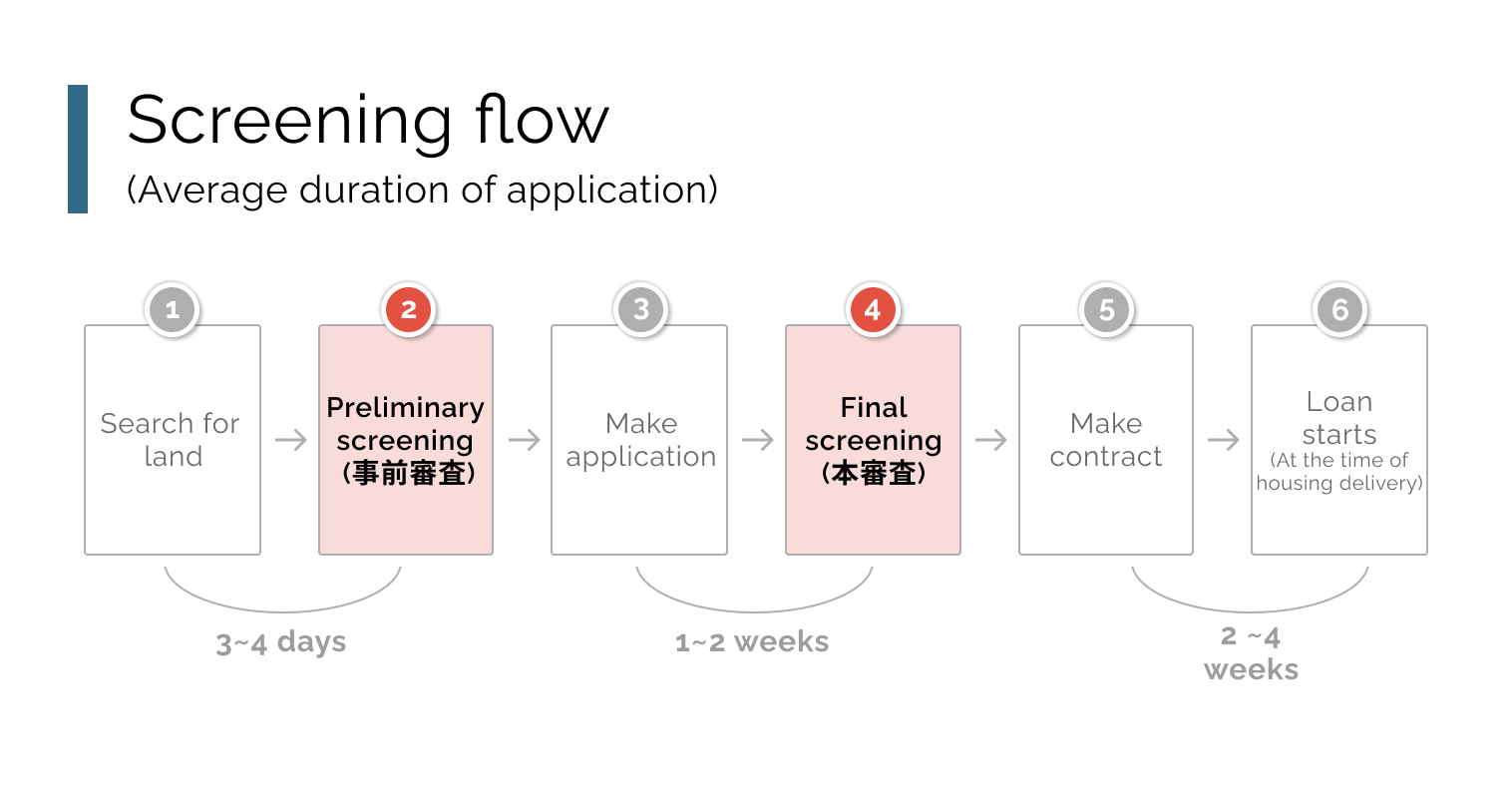 2. When is the best time to apply for preliminary screening?
Preliminary screening can basically be done anytime before signing a purchase contract for a property or land, and even if you are not fully decided to purchase the property, you can still be screened to see if you are qualified.
For example, if you are considering purchasing a property that has already been completed, such as a ready-built house or apartment, many people take the pre-screening at the time they find a property they like. Also, if you are purchasing a custom-built house that is being built from scratch, you can undertake the pre-screening once you have decided on a budget for construction costs.
The best timing to do your pre-screening is before you decide on a property. The next section describes the benefits to do the preliminary screening before buying the property or land.
3. Advantages of getting a pre-screening before the property to purchase is determined
If you are wondering when is the best timing for you to start talking to a bank or a professional support, there are many benefits for you if you go through the pre-screening process before the purchase or search of the property.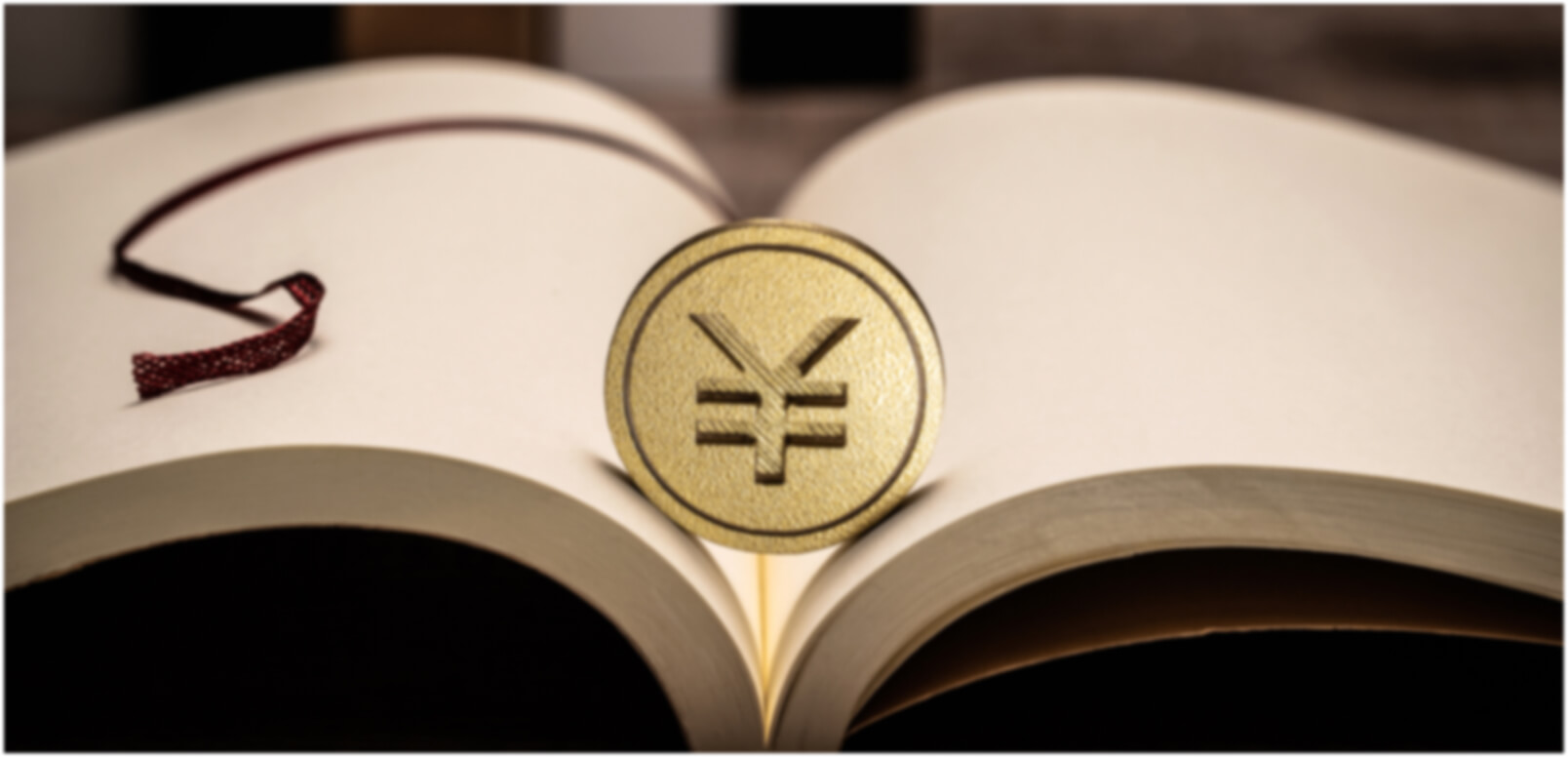 3-1. You can choose a property based on your borrowing capacity.
Once you know how much you can borrow through the preliminary screening process, you can set a budget for the home you want to purchase and consider more specifics in your search and purchase of a property. By obtaining a prequalification, you will know how much you can borrow, which can be used as a guideline when considering a mortgage loan. This will also prevent you from unexpected results such as finding a property that you like, but based on your income and work status, you may not be able to borrow as much as you expected, or worse, may not be able to purchase the property.
3-2. You can establish your realistic repayment plan
In order to make a realistic repayment plan, it is important to set your loan budget in advance before considering which land or property to purchase. Even if you are able to repay your loan without any problems at the beginning, it is quite possible that your finances will suffer in a few years due to increased expenses other than the mortgage. By taking a pre-screening before deciding on a property, you will be able to understand the amount of available loans, the number of years you can repay, and the interest expense. By taking the pre-screening before looking for a property or consulting with a real estate agent, you can objectively determine your budget for purchasing a home and conduct a full-fledged property search.
3-3. It could make it easier to negotiate a land price
When purchasing land or property through a real estate broker, the seller may feel more comfortable accepting some discount in land price upon negotiations if the buyer has already been pre-approved by a bank.
3-4. Facilitates the home-buying process
Having cleared some of the requirements through preliminary screening will often make it easier to talk with real estate brokers and financial institutions when taking out a house loan in earnest. Some people, such as those who are self-employed or who have just changed their jobs, may be unable to determine on their own how much they can actually get for borrowing, even if they have a large income. Even in such a situation, by undergoing a preliminary screening in advance, they can start their property search with peace of mind.
4. Precautions when undergoing pre-screening before the property to purchase is determined
Here are some points you need to keep in mind when going through a pre-screening process.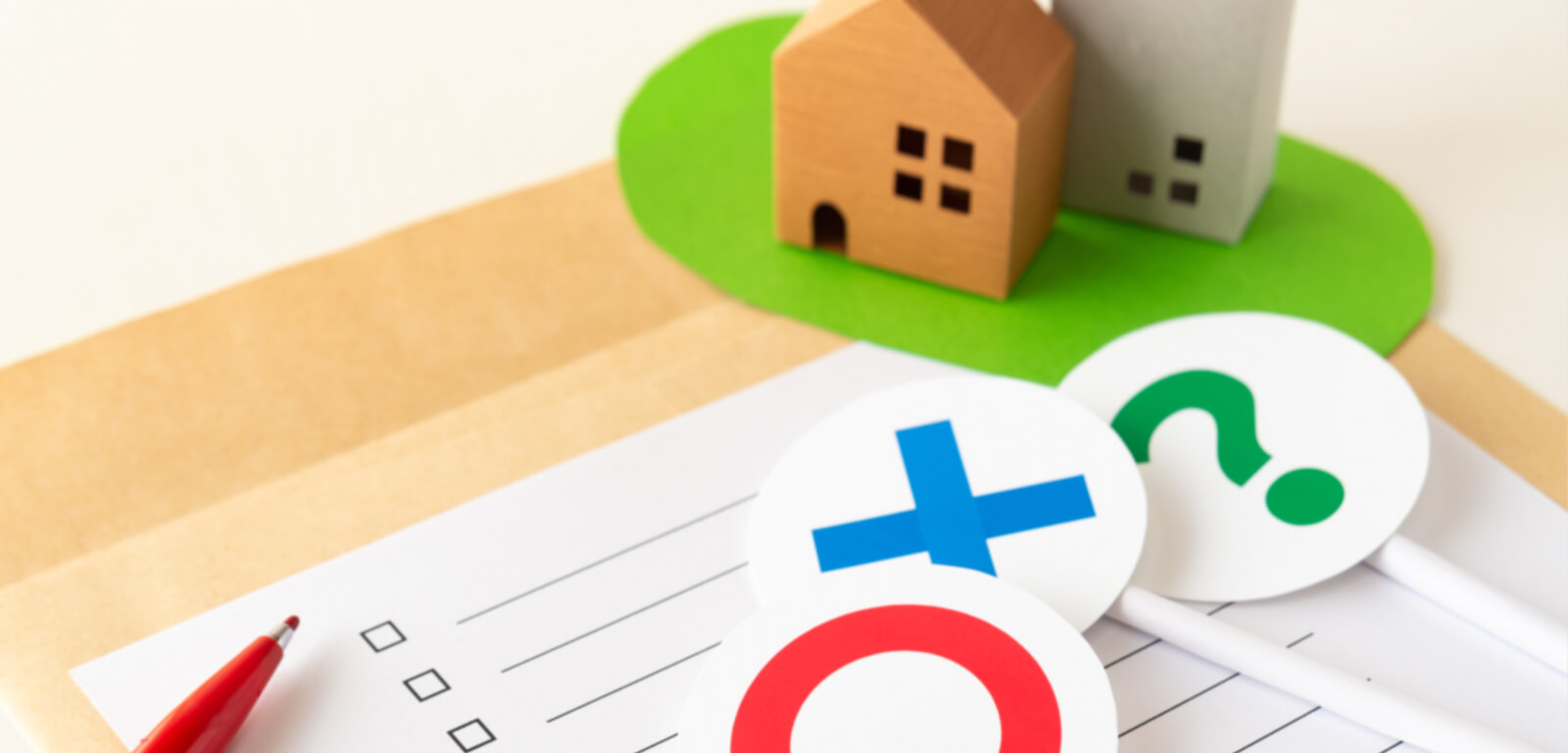 4-1. The borrowable amount presented in the pre-screening result and the realistic repayable amount may vary
The amount calculated in the mortgage pre-screening is the maximum amount you can borrow. Please note that future educational expenses, retirement funds, and daily living expenses are not considered in the prequalification process. You may want to make sure that the loan amount you borrow and the monthly payment you will be required is a realistic number based on your actual financial capacity.
4-2. Your Budget may change based on future family structure, life plans, etc.
Even if you can afford to make some repayments today, you may not be able to do so as your family grows or as your children go on to higher education. Be sure to consider the amount you will actually repay after considering your life plan and whether it is possible to continue repaying the loan in the future.
4-3. Depending on the property you are purchasing, there is a possibility that you may not be able to pass the final screening
The pre-screening process is a very simple review of you and the property to be purchased. If the property you actually wish to purchase does not meet the building code, or if there are problems with the property itself, such as low value of the property itself, it may not pass the full-scale screening. At the stage of selecting a property in earnest, be sure to pay attention to the condition of the property and other detailed information. In particular, those who are thinking of buying an old Japanese machiya (町屋) or Kominka (古民家) and renovating it need to take extra precautions.
We have laid out the advantages and disadvantages of conducting a pre-screening process before searching for a property. Although there are some cautions listed above, the advantages are basically greater, and it is recommended to conduct a pre-screening before deciding on a property. In the next section, we will explain the documents required to make the pre-screening process go smoothly.
5. What do you need to submit for the pre-screening process?
Since the final screening for a house loan is conducted after the purchase contract is signed, both the seller and the buyer will have to suffer a great deal of damage if the contract must be canceled when the final screening fails and the purchase cannot be completed. In order to avoid this risk, a mortgage pre-screening is conducted before the purchase contract is signed, and it mainly examines whether the loan applicant has the ability to repay the loan and whether there are any defects in his/her credit report. The documents required for pre-screening vary depending on whether the applicant is an employee, sole proprietor (freelancer), or self-employed, as well as whether the applicant has other loans or debt.
All of the documents introduced here are required for a typical mortgage loan application, but the type and number of required documents differ depending on the financial institution. Before screening or signing a contract, please make sure to check with the financial institution about the required documents and what you need to prepare.
Documents required for pre-screening by foreign applicants
※Please be sure to check with individual financial institution before applying.
All applicants
Loan application form
(for pre-screening only)
Property overview
(Land and building registration certificate (rights) / registration identification information etc.)
Identification document
(Residence card, passport, driver's license, health insurance card, etc.)
※ both sides must be copied
Registered name seal
(if there is a joint guarantor, his or her seals are also required)
Property details
(property sales flyer, estimate, floor plan, official map of the land, etc.)
Resident's card
(Items not listed in the registered domicile)
Company employees
Certificate of income and withholding tax (源泉徴収票)
(from the previous year)
Sole proprietors (freelancers)
Final income tax return (確定申告表)
(At least from the last two years or more are preferred)
Self-employed people
Certificate of income and withholding tax (源泉徴収票)
(At least for the last two years or more are preferred)
Financial reports of your company (決算報告書)
(At least for the last two years or more are preferred)
Final income tax return (確定申告表)
(At least for the last two years or more are preferred)
For those who have other loans
A copy of the repayment schedule or proof of balance on the other loans
6. Four criteria for
foreign applicants

to avoid being stuck in the preliminary process

It is difficult to make a general statement when a foreigner takes out a Japanese home loan, as it depends on each financial institution and the type of loan. However, in general, it is best to assume that the following main points will be examined. In particular, those who do not have permanent residency status must meet the following four criteria.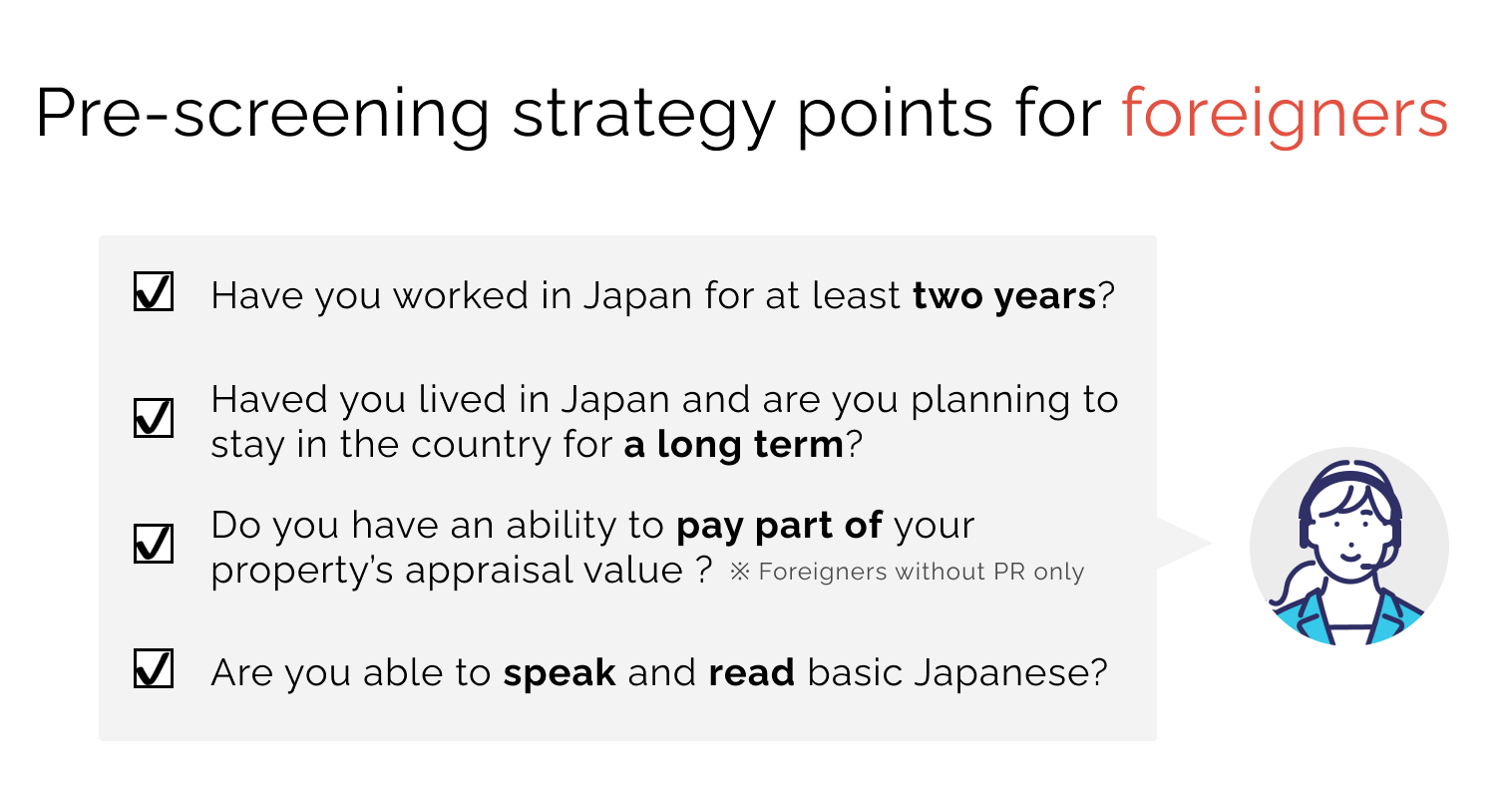 6-1. Number of years of service in Japan
Most financial institutions have a requirement of "at least two years of continuous service in Japan". If you are a sole proprietor or self-employed, you are required to have been "in business" for more than two years in Japan. If you are an employee of a company in Japan, sometimes the requirement is only one year. In addition, you may be asked about your future career plan in an interview with a representative before the screening. For those who are currently located overseas and planning to move to Japan, but have no record of working in Japan, you will likely be unable to apply for pre-screening.
6-2. Number of years of residence
In some cases, there are requirements for the number of years of residence. The longer the length of residence, the more advantageous it will be. It is not uncommon for those who have lived in Japan for less than one year or for extremely short period of time to not be able to apply for the screening process. In the case of a house loan, it is basically permitted to those who plan to settle down in Japan for a long time (= have the will to pay the loan until the end of the loan term). In addition, if the applicant himself/herself is a foreign national and has not yet obtained permanent resident status, there is a good chance that he/she will need to register his/her spouse as a joint guarantor.
6-3. Ability to pay a part of the property value in cash
For foreigners without permanent residence, most banks require you to cover 20% of the property value in cash with your own funds. However, if your spouse is Japanese and can be a joint guarantor, you can mostly get a loan for the full amount. Although you will pass the pre-screening if you have the ability to pay, since you can take out a loan for the full amount once you obtain permanent residency, it is also an option to postpone the pre-screening process until after you obtain permanent residency.
6-4. Ability to communicate with your bank representative
Although some financial institutions offer customer service in English or other languages, in most cases, procedures related to house loans are conducted in Japanese. If you cannot understand the explanation of the product or contract contents in Japanese, you may be rejected from the bank. To some extent, it may be a good idea to practice Japanese on a regular basis so that you have the language skills to make conversation and understand the contents of the contract.
See also:
Basic guide of house loans in Japan
7. Summary
This article is written primarily for foreign nationals to explain the pre-screening in the Japanese house loan process. Even if you have not decided on a property to purchase, the pre-screening process will help you understand the estimated amount you can borrow and the period for loan repayment, which will be useful for your home purchase.
With conventional house loans, it usually takes three to four days to receive a preliminary screening and an answer to your application. Therefore, if you find a property you like and then start the prequalification, you may find out afterwards that the mortgage loan amount you can borrow is less than you expected or the property you wish to purchase does not meet the requirements for the screening. In these unfortunate scenarios, you may end up losing the property and will have to spend a lot of time and effort looking for a property again.
japanese-architects.com helps the housing process for foreigners by starting from the land search. If you are still unsure of which land to choose, or if you are looking for an architect to build your house, please feel free to contact us . Our experts will support you through the entire process, from the pre-screening process of a house loan to the land search and house building process, all in English.