A guide to
steel houses

in Japan - build your house with a steel-frame structure -

Updated

Buying a house is a major purchase that may or may not come along once in a lifetime. You want to value not only the design but also the structural security that will protect your house and the people who live in it. In Japan, there are several types of construction methods and steel construction is one of them.

In this article, we will take a closer look at the characteristics and advantages of steel structures for housing and residential construction in Japan.

To summarize, steel structure has the following characteristics:
High earthquake resistance
Free from termite damage
Long endurance period
Also, a steel structure is suitable to address the following circumstances:
When you wish to make your room with a high ceiling
When your land is quite small and narrow but want to maximize the floor area
When you want to build on land with special conditions (e.g. slopes)
1. What is steel construction?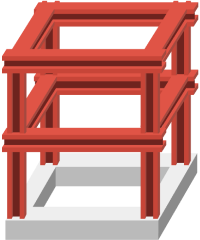 Steel construction refers to a construction method that uses a steel frame to construct the framework of a building, such as columns and beams. Steel structure is also called "S造" in Japanese, which is taken from the first letter of the word "steel".
In Japan, traditional houses made of wood are still very popular, yet recently, sturdy houses made of steel are also attracting attention.
Steel construction is characterized by its wide range of applications. It is used not only for detached houses, but also for apartments, condominiums, and buildings where greater strength is required.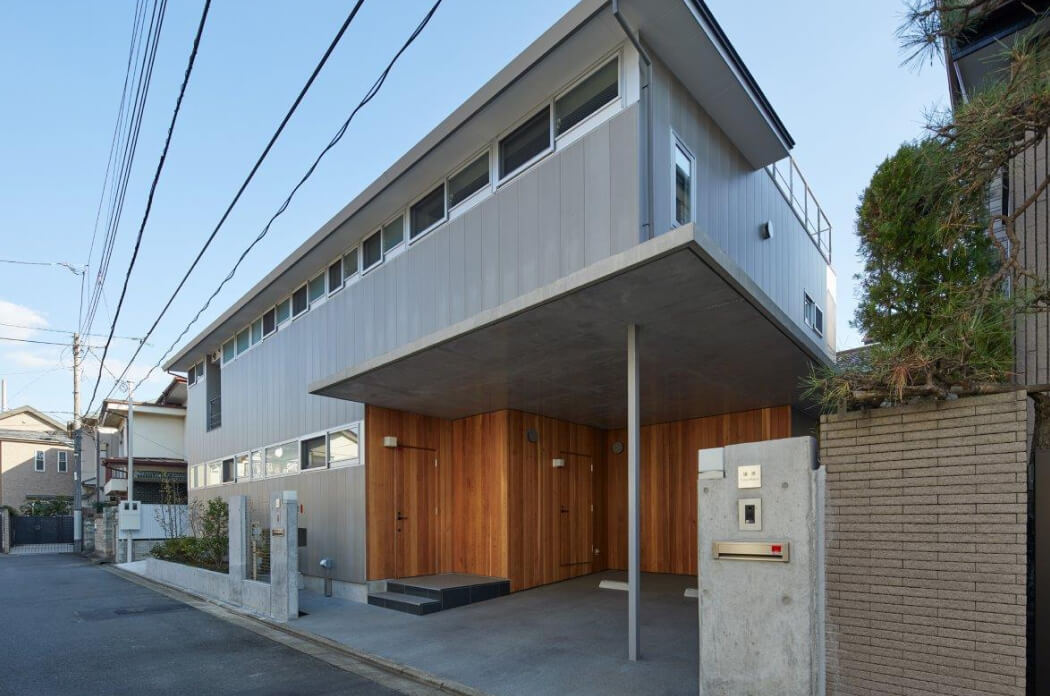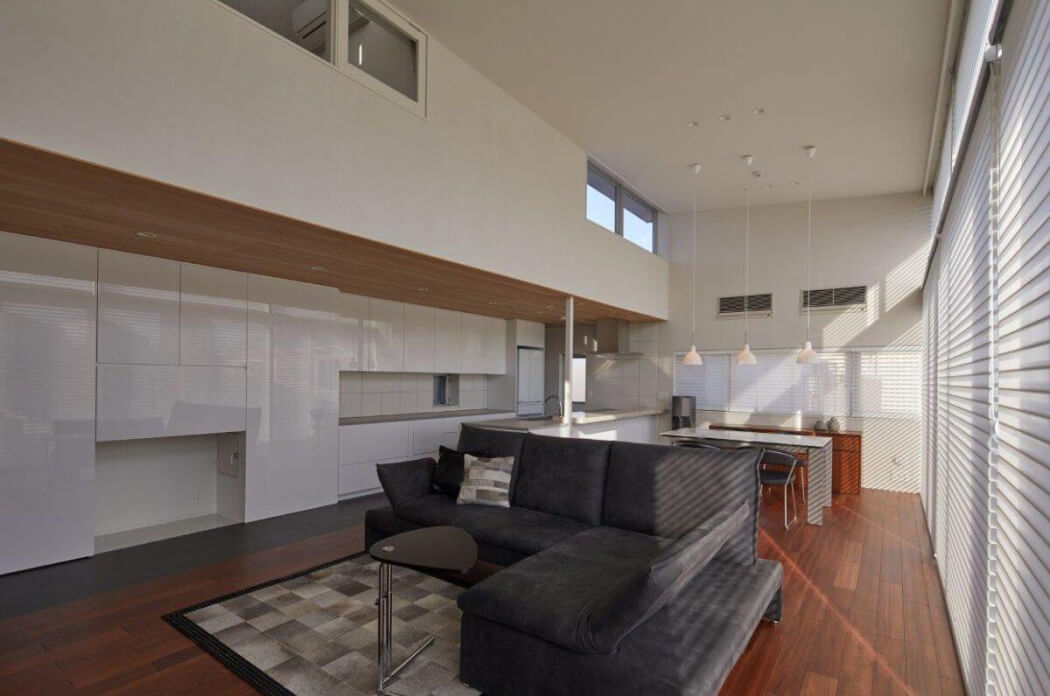 2. Types of steel construction
There are two types of steel frame construction: heavy steel frame construction and light steel frame construction. These are differentiated according to the thickness of the steel used, with "heavy steel frame construction" being used for steel materials 6 mm or thicker, and "light steel frame construction" for steel materials less than 6 mm thick.
The characteristics of each are as follows:
2-1. Heavy Steel Construction
Often used in

large buildings such as skyscrapers and condominiums

. The construction is centered on "heavy steel frame ramen structures" (*Ramen is the German word for frame), in which the weight of the building is supported by the pillars and beams.
Heavy steel frames usually have thick columns and require fewer steel frames to make up the structure. This allows for a greater degree of freedom in floor plans, including the creation of large spaces and large windows.
2-2. Light Steel Construction
In many cases, the main components are manufactured in a factory in advance and assembled on-site using the prefabrication method, which requires less work on-site, shortening the construction period and ensuring a stable quality.
The strength of the building is maintained by columns, beams, and braces. Construction costs are generally lower compared to heavy steel frame construction.

Lightweight steel frame construction can be thought of as a steel-frame version of wood-frame frame construction, and it is typically used as a structure for residential houses and buildings.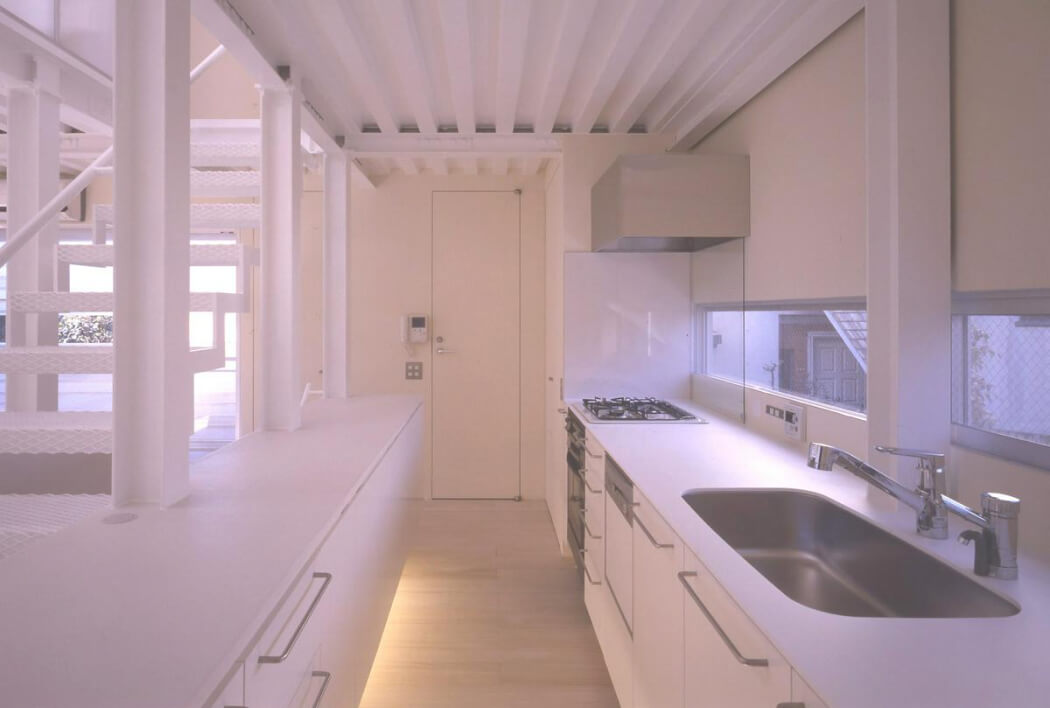 Lightweight steel construction is the most common construction method for detached houses and apartments. Since it does not cost as much as heavy steel construction, it is relatively easy to be chosen as a structure of middle-scale housing and apartments.
3. Comparison with other construction methods
Next, let's see how a steel frame construction compares with the 2 other major construction methods.
3-1. Steel vs Wooden
What are the pros and cons of a steel frame house compared to a wood house?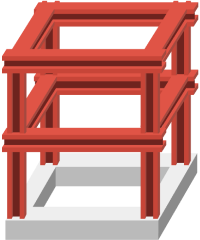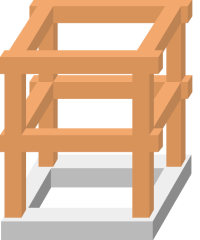 Pros of Steel

Higher

earthquake resistance

Less subject to the constraints of columns and bearing walls during planning, allowing for a

higher degree of freedom

in design
Free from

termite damage

Longer

endurance period

Shorter

construction period

as the materials are manufactured in a factory and then assembled on site

Cons of Steel

Steel conducts heat more easily than wood and there is a need for further insulation materials on the inside walls of the building
Construction costs tend to be higher
3-2. Steel vs Concrete
What are the pros and cons of a steel frame house compared to a concrete house?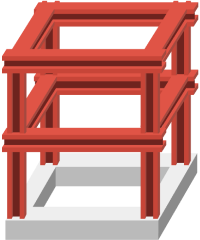 Pros of Steel

Shorter

construction period

Lower

construction costs

(lightweight steel construction often requires no ground improvement because of the lightness of the material, which also reduces costs in certain aspects)

Fire resistance, earthquake resistance, and soundproofing are a little inferior to houses made of concrete structures.
4. Four major characteristics of lightweight steel-frame housing
Less risk of damage in an earthquake
The earthquake resistance of a light steel frame construction is greater than that of a wooden structure, and is more likely to limit damages from earthquake disasters than wooden houses.
Even if the energy transmitted from the ground is massive, the risk of a collapse is not as high due to the steel frame's character of resistance to breakage.
Shorter construction period
The prefabrication method used for lightweight steel-frame buildings is completed by manufacturing the main components in advance at factories and assembling the parts on site. This eliminates the need for extensive on-site construction work and shortens the construction period, thereby reducing labor and other construction costs.
The same is true for the cost of materials; some parts may be mass-produced, which is cheaper than building from scratch.
Open plan and flexible planning
Compared to a wood structure, fewer columns are needed in steel houses and larger spaces are possible, making it easy to accommodate high-rise floors and wide rooms.
Another advantage is that it does not require load-bearing walls, which makes it more flexible to remodel with a change in the floor plan in the future.
Suitable for small and narrow sites
One of the advantages of lightweight steel construction is that it can be carried in by hand due to its light components and can be built even on narrow lots.
Since the weight of the building is light and almost the same as that of a wooden structure, foundation work can also be simplified.
5. Four examples of steel structure houses by architects
Here are some actual examples of lightweight steel-framed houses that our architects have worked on.
6. Summary
The steel-frame structure has a long service life. In particular, steel structure buildings can maintain large spaces, making it easy to create houses with flexible floor plans and high ceilings. It can also be built on special lots by mixing it with other structures.
Steel frame construction can be used not only for new housing, but also for renovating old interiors to make them more livable and fresh. This is one of the construction methods that we highly recommend to those who are considering building their own home in the future.
If you are interested in building a steel-framed house with an architect, please consult with our experts .
Are you located outside Japan? See our guide for global clients