What is "mortar"? Differences from concrete and points to note.
Updated
Mortar is one of the most popular building materials. Although we often hear this term, not many people understand the difference of mortar and concrete, properties of mortar, and usage of mortal. Here we will introduce about mortar's characteristics, the advantages and disadvantages of mortar finishing, and actual examples of mortar construction.
1. What is mortar?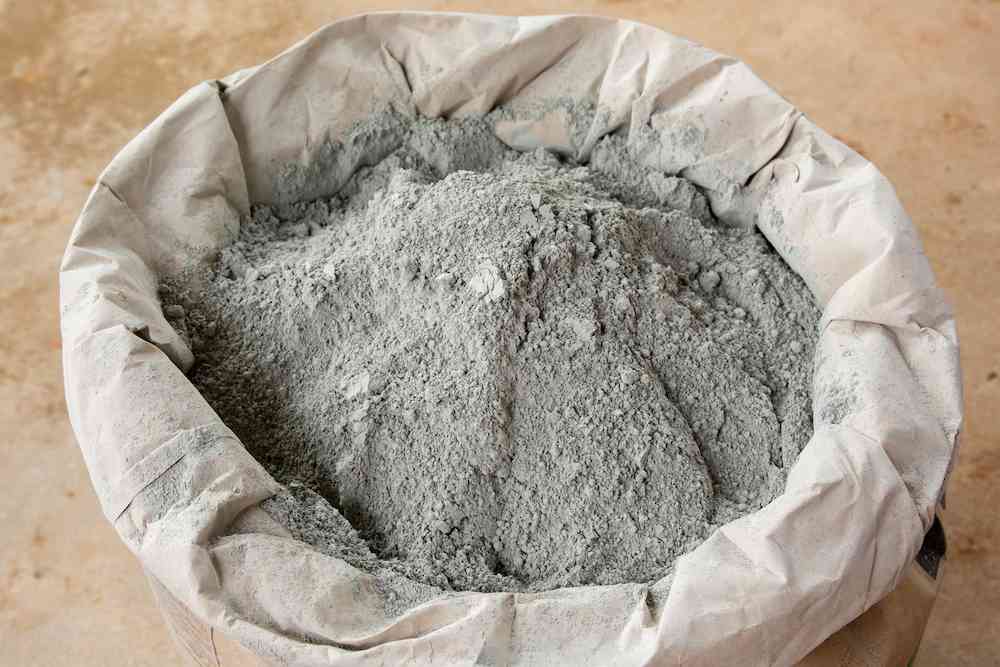 Mortar is a building material consisting of cement + sand (fine aggregate) + water. Sand (fine aggregate) here refers to small aggregates with a diameter of 5 mm or less. The base cement, in powder form, becomes a paste when mixed with water and hardens over time. When cement hardens, it becomes hot, and this heat can cause the surface to dry out and crack easily. However, by mixing sand, the amount of cement can be minimized and the heat generated can be reduced. Furthermore, replacing some of the cement with sand has the added benefit of reducing costs.
1-1. Mortar applications
Finishing material Mortar is a soft, fine-textured material used mainly as a "finishing material" for walls and floors. Mortar can be finished in various patterns, such as by stretching it with a trowel or by daring to express unevenness in the application. It is also used for furniture tops and fixtures.
Jointing material Because of its high adhesive strength, it is also used as a "jointing material" when tiling or piling bricks.
Base material Because it can create a smooth surface, it is sometimes used as a base material before painting or applying cloth.
1-2. Mortar types
There are several types of mortar. Here we will discuss some of the most common ones.
Cement mortar The least expensive, most commonly used, and most common mortar.
Non-shrinking mortar (repairing material) Mortar that does not shrink when it sets and does not crack. It is less viscous and drier than cement mortar, and is used to fill gaps in concrete walls and to repair cracks that have occurred. Because of its high cost, it is rarely used extensively.
Polymer cement mortar (base material) A cement mortar to which a polymer is added. It is often used as a base material because of its higher impact resistance and adhesiveness compared to cement mortar.
Resin mortar (finishing and repairing material) Mortar using resin instead of cement. Because it is elastic, crack-resistant, and waterproof feature, it is often used in kitchen, vanity tops, and other water-using areas. Since its high performance comes at a high cost, it is recommended to incorporate it at key points in accordance with the intended use.
Instant mortar Type of mortar which is a mixture of cement and sand that can be used simply by mixing with water. It is often used in DIY projects because it is easy to handle.
Color mortar Mortar that is colored by mixing pigments with white cement is called colored mortar. Ordinary cement is gray because it contains iron. However, when pigments are added to gray cement, the coloring is not good, so white cement with minimal iron content has been introduced. Japanese-style buildings, for example, sometimes use "sumi mortar," which is a general gray mortar mixed with sumi(charcoal) ink to make it blackish.
1-3. Difference from concrete
The main difference between mortar and concrete is material and usage. The difference is whether or not sand (fine aggregate) is included. Concrete is made of cement + sand (fine aggregate) + gravel (coarse aggregate) + water. In other words, concrete is mortal + gravel (coarse aggregate). Gravel here refers to large pieces of gravel with a diameter of 5 mm or more. The gravel in concrete is combined with cement, making it more resistant to cracking than mortar. When reinforcing steel bars are added, the result is "reinforced concrete," which is used for building columns, beams, walls, and other structure. When gravel is added, the texture is rougher and more rugged than that of mortar.
Advantages of mortar finish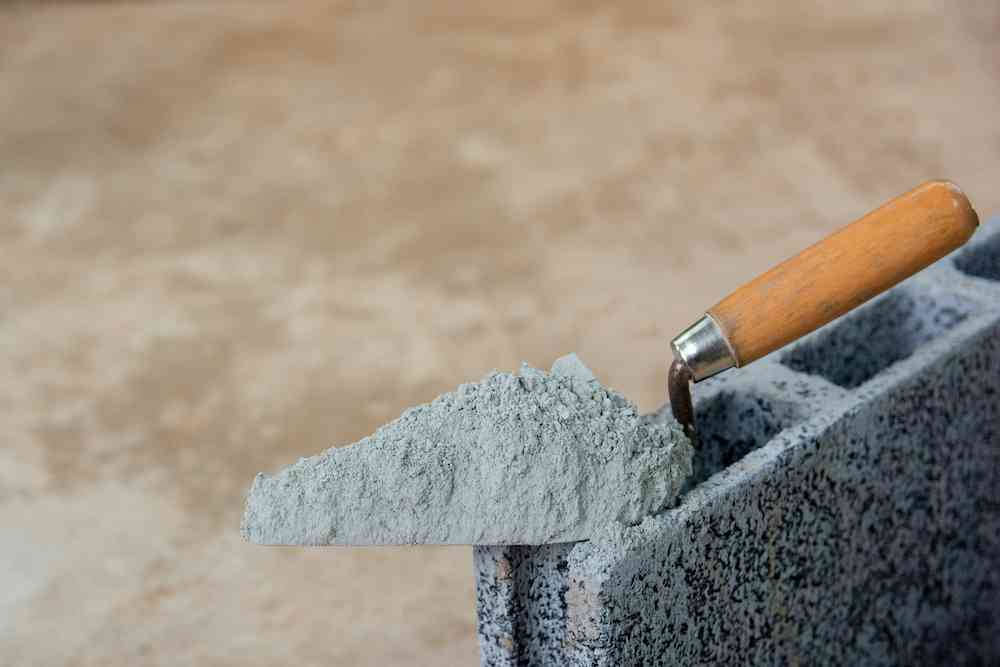 The following are some of the advantages of mortar finish. Broadly speaking, those are design, fire resistance, and low cost.
2-1. High design quality
Above all, its high design quality is the secret of its popularity. It is a versatile material that blends easily into any space and can be finished in a stylish manner. One way of finishing can completely change the impression, from a modern look to a gentle atmosphere. In particular, "hand-rubbed" plastering, which is done by hand using a trowel, requires a high level of skill, and it is said that it takes a long time for a plasterer to become a full-fledged plasterer. The wide variety of finishing patterns makes it a very deep industry.
2-2. Fire-resistant
Mortar is made of cement and sand, which makes it fire-resistant. For this reason, it is also recognized as a "fire-resistant" or "fireproof" structure, which is required for exterior walls in urban areas.
2-3. Relatively inexpensive construction
Another advantage is that it is cost-effective. Because of the low cost of materials, mortar can be installed at a lower cost than tiling or flooring the floor. However, the cost can be higher if you are particular about the paint pattern or use high-performance mortars such as no-shrink mortar or resin mortar.
3. Disadvantages of mortar finish
3-1. Prone to cracking
Although mortar replaces some of the cement with sand, the risk of cracking is inevitable. Cracks on the surface are not that much of a problem, but if there is a large crack on the exterior walls, rainwater can penetrate into the walls, causing deterioration and leaks. The skill of the installer will affect not only the finish but also the durability, so be careful when selecting a contractor.
3-2. Requires regular maintenance
Regular maintenance is necessary to prevent deterioration due to cracks, stains, and mold; we recommend that you have the builder inspect the site once every 10 years or so to repair or repaint. However, when there are large cracks of about 1 mm in width, there is a risk of leaks, so it is safer to repair them as soon as possible.
Is mortal available for DIY?
Depending on the location and scale of the construction, DIY is not recommended. In fact, cement and instant mortar are easily available at hardware store and online, and are also used in DIY projects. However, there are some precautions to be taken when handling mortar, such as amount of water, how it is mixed, and how the trowel is used. If you are looking for a beautiful finish, it is definitely better to leave it to the professionals.
Below is a summary of what is and is not suitable for DIY.
4-1. What is suitable for DIY?
Repairing cracks (other than exterior walls) Minor cracks can be repaired by ourselves. We recommend using a product in a tube called "repair material." However, cracks on the exterior walls should be looked at by the builder, as there is a risk of leaks.
Block piling Piling blocks to create flowerbeds and other exterior structures is one of the easiest DIY projects. However, when stacking blocks high, there is a risk of them falling over, so it is best to ask a professional to do the job.
Part of an interior wall Mortar begins to harden at the water-mixing stage, so it must be worked quickly. It is not recommended to make a lot of mortar at once, so it is best to try a small area first.
Making small objects Since you can freely create shapes, making flowerpots, objets d'art, and small objects in mortar is recommended.
4-2. What is not suitable for DIY?
Interior walls (e.g., one large surface) If mortar is applied in several coats, the color may be uneven or the finish may vary depending on the area coated, and in some cases the finish may not be very beautiful. When applying mortar to a large area, it is recommended to have a professional do the work, as speedy and clean application is required.
Exterior Walls The exterior walls are an important part of a house's performance. Since many processes and advanced techniques are required to protect the house from the wind and rain, leave it to a professional installer.
Floors The floor finish is particularly prone to cracking. To prevent cracks as much as possible, we recommend laying mortar with a thickness of 2~3 cm and placing reinforcing wire mesh inside. A considerable amount of mortar is required, so leave this to the installer as well.
5. Examples of mortar construction
Here are some examples of actual mortar installations by architects.
5-1. Floor
The floor of an entryway or mudroom space is one of the easiest places to incorporate mortar. In this example, a fireplace and plants are placed in the mortar earthen floor area, and the area is used like a terrace connected to the outside. We also recommend that the mortar earthen floor is easy to clean.
When an entire floor is finished with mortar, it is possible to create a semi-outdoor, which is the open space. In this case, a carpet is laid on the mortar floor to create a place for each person. To preserve the soft texture of the mortar, a matte finish was chosen.
The living room is reminiscent of an overseas gallery. Not only the floor, but also the TV board is finished with mortar. Just by painting it with a wet glossy finish, it gives a cool and modern impression at once. Even the cracks in the mortar have a taste and fit in well with the space.
5-2. Interior walls
One of the interior walls is mortared as an interior accent. Mortar walls go well with wooden furniture and greens. It creates a natural and soft atmosphere.
This is an example of a plasterer's work with an uneven application of paint. Line lighting illuminates the mortar wall, bringing out the shadows of the plaster patterns. The space is simple and modern, but with the warmth of handcraftsmanship.
This is an example of colored mortar. The space is characterized by soft colors with green tints. It is fire-resistant, so it can be used around the stove without any problems.
5-3. Exterior walls
Mortar can be used for exterior walls to create a seamless, simple, and clean finish. In this case, two types of mortar, a common gray mortar and a black-tinted one, are effectively combined to create sharpness and a sense of depth.
White is the best color to choose for a cleaner look. By using a beige-toned white instead of pure white, it is easier to blend in with the surrounding environment, and dirt will be less noticeable.
6. Summary
We have introduced the characteristics of mortar and examples of its construction. It is very important to choose the right material for your home, not only for its good design, but also for its characteristics and advantages and disadvantages. The architect will explain the characteristics, functions, and maintenance of each material, and then propose a design that is perfect for you. If you are interested in examples above or want to build a house that you can live in for a long time with peace of mind, please use japanese-architects.com's architect referral service. japanesse-architects.com's architectural advisors will introduce you to the perfect architect based on your wishes and imagination.